Give Your Child The Chance To Grow And Have Fun With Our Summer Camps In Moncks Corner!
Does your child have plans for the summer? They do now!
At Lionheart MMA and Fitness, we're hosting the best Summer Camp in town and we can't wait for your child to join us! We work hard to keep students active all summer long and help them challenge their minds and their bodies at the same time!
Fill out the short form below to register for this year's summer camp here in Moncks Corner!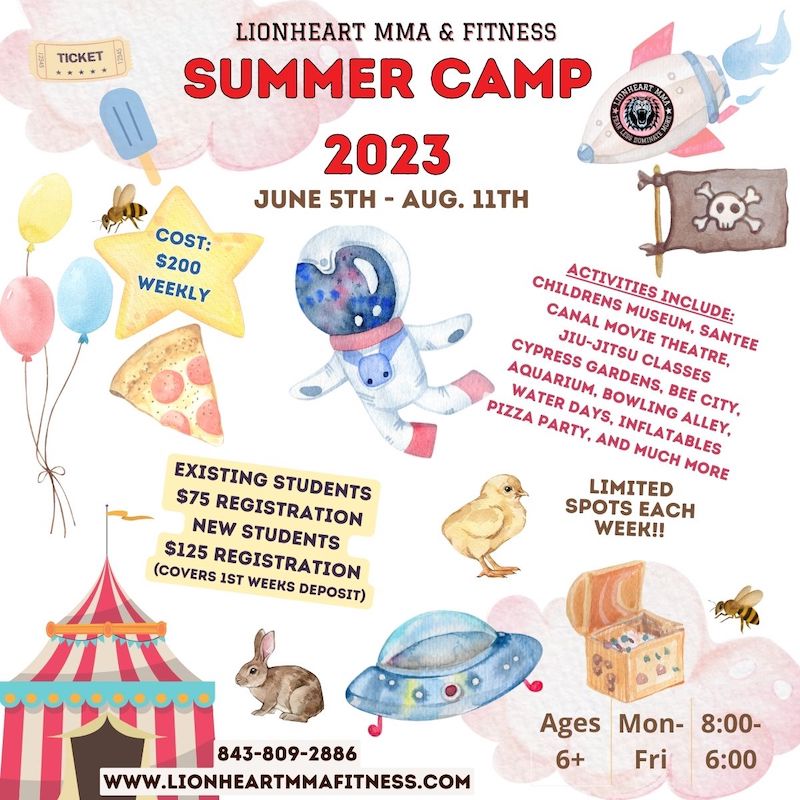 Why Is Our Summer Camp So Special?
For one - it's not just limited to martial arts training. We're giving our campers the chance to take on a wide range of sports and activities and we are helping them develop vital character skills at the very same time.
Our Summer Camps here at Lionheart MMA and Fitness are setting students all across Moncks Corner up for success in all aspects of life.
Join us this year and give your child the chance to take on:
Real martial arts instruction
Team-building games and activities
Educational opportunities
Indoor and outdoor fun for all ages

Set Your Child Up For Success With The Best Summer Camp In Moncks Corner And Beyond!
The summer months can be dangerous for a child if they're not regularly challenging their brains and their bodies. That's why we take pride in offering a well-rounded Summer Camp experience where students from all across Moncks Corner can learn something new every day.
Fill out the short form below to register for summer camp at Lionheart MMA and Fitness!